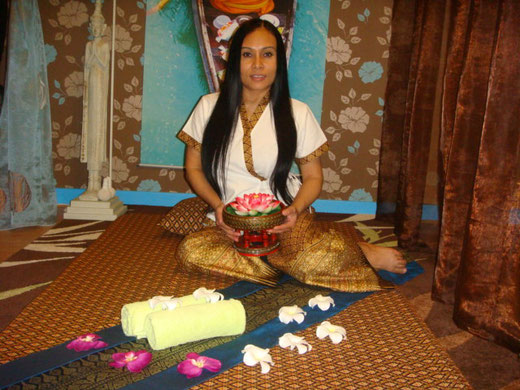 Hi, I'm Jip Revil-Baudard Narumon.
I was trained in the care of the body by the Thai massage in Thailand in a specialized school. I received the qualification required by the Ministry of Public Health and the Association of Thai traditional medicine.
The word spa comes from the Latin Sanus Per Aquam, this describes the action to take care of his health through water. Specifically through water and through our five senses, sight, smell, taste, touch and hearing. Note that these five senses are essential to the balance between your body, your soul and emotions.
The Thai Spa is a native of the Thai people, it aims to take care of the health of men naturally. The Thai massages are very natural and made according to the method of our Thai ancestors, using compresses with herbs or oils benefactors. The Thai spa responds to the needs of relaxation and relaxation of the body but also the mind.
Today the Thai spa is not only down to the maintenance of the body through the bathroom, it is also a place of relaxation for a better life.
We talked about the five senses, this is how I can help you to take care of you with Thai massages and your 5 senses:
The views, creating a relaxing atmosphere with soft and soothing colors.
Taste, enjoying a hot drink, such as a tea with ginger, green tea ... This will help remove toxic substances from your body.
The smell, using aromatic essential oils according to the methods of aromatherapy.
Hearing, listening to light music and pleasant, like a spiritual or natural music imitating the sound of water, the waves of an ocean, wind and birdsong.
The affected, leaving to go to my expert hands to lead to a deep and complete relaxation.
The Jip Thai Massage and Spa is open and welcomes you from Monday to Saturday from 9h30am to 12h00 am and from 14h00 pm to 19h30 pm to Albertville. Have a question about the different Thai massage I offer, do not hesitate to call me at 04 79 38 10 41 or 06 95 32 54 54.
Jip Thai Massage and Spa, Thai massage institute in Albertville, Savoie - France.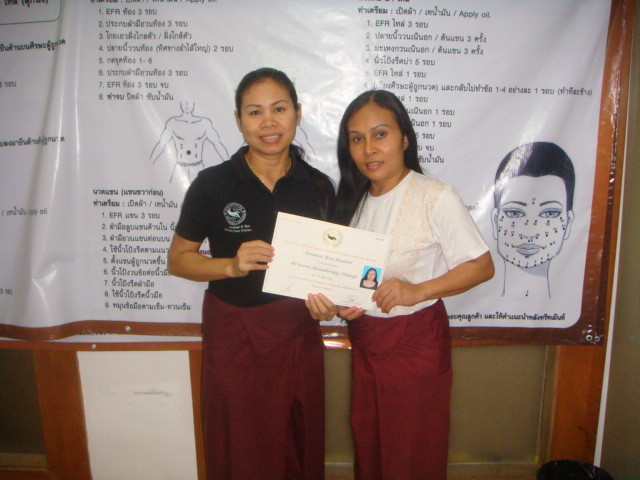 Jip Thaï Massage et Spa à Albertville, Savoie - France